Districts Advancing Racial Equity Tool
2021 — Developed by the Southern Education Foundation and the Learning Policy Institute, the Districts Advancing Racial Equity (DARE) tool provides a practical and accessible resource for understanding, assessing, and advancing racial equity within districts.
The DARE tool brings together—in a uniquely broad and practical way—what is known about district actions that can support racial equity. The tool captures research-informed, high-leverage aspects of schooling that leaders must address in order to create systems that build on the strengths of and respond to the needs of students of color. This tool is not an exhaustive, one-size-fits-all manual for advancing racial equity in school districts. Rather, it helps conceptualize and organize systems-level equity work and provides a guide for district leaders to interrogate their systems, set equity-oriented goals, and track progress over time. The tool offers a framework for district leaders and staff to understand the complex ecosystem of policies and practices they design and enact. The tool also contains a set of qualitative and quantitative indicators to support data-informed decision-making and track progress toward greater racial equity.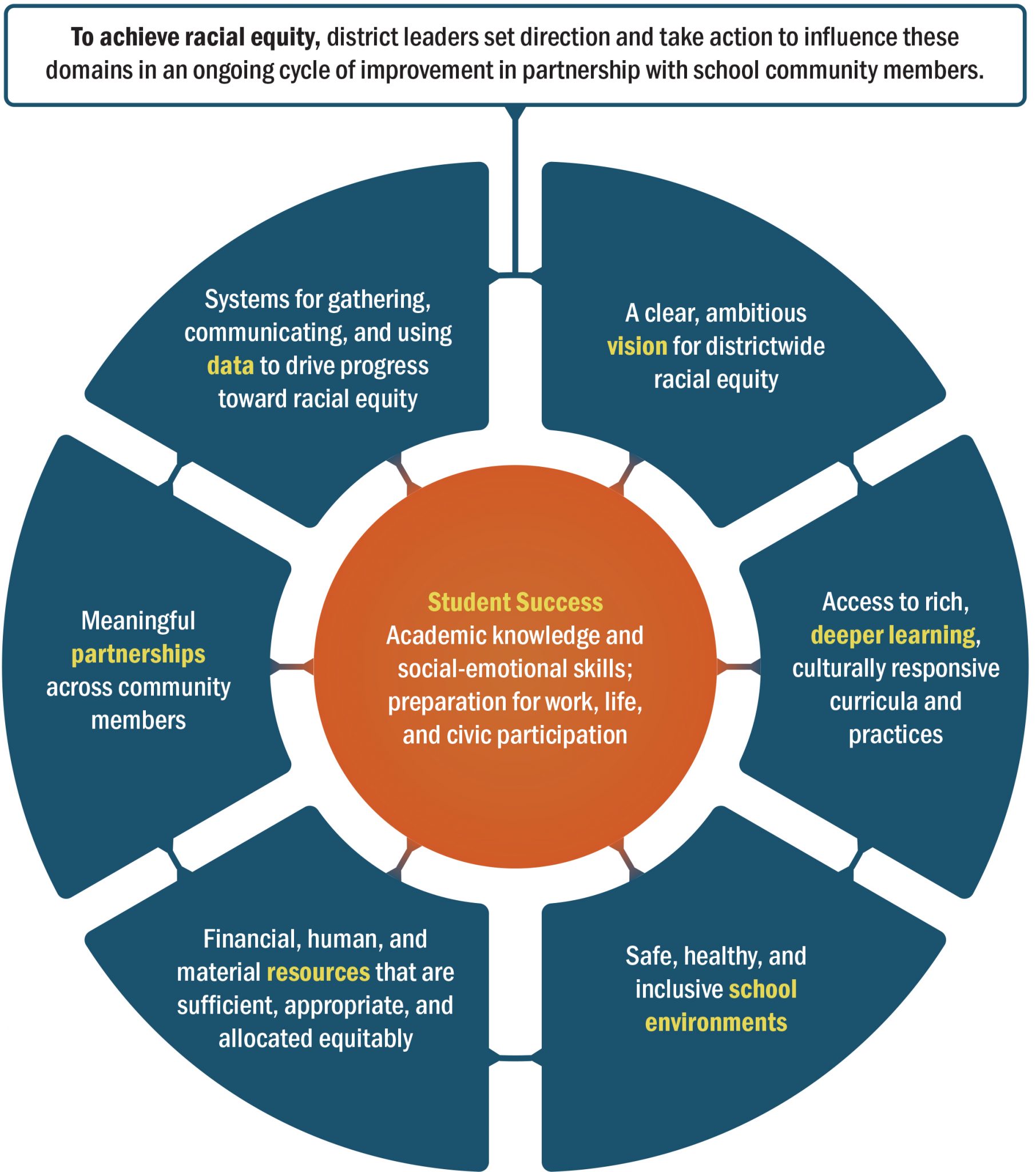 The Southern Education Foundation, in partnership with the Learning Policy Institute and the National Equity Project, launched the Racial Equity Leadership Network (RELN), a fellowship that brings together superintendents and other cabinet-level leaders to strengthen their capacity to advance racial equity in their school systems. The DARE tool was developed to support the work of the fellows and staff from other districts interested in leading this work. It is based on a systematic review of literature and existing instruments for advancing systems-level equity. In its final form, the DARE tool was peer-reviewed by leading academic scholars and practitioner-experts.