Teacher Stress and Burnout: The High Cost of Low Social and Emotional Development
2021 — While teaching is the most important school-based factor in student success, teaching is also ranked one of the worst professions for physical health, psychological well-being, and job satisfaction. That leads to high rates of absenteeism and turnover, exacting a financial toll on schools and negatively affecting students' academic achievement. The stressors are even greater for new teachers (in their first five years) who also tend to work in schools with a larger share of students from low-income families. Teachers in urban schools face additional stressors, including heavier workloads, school-level disorganization, student poverty, and high-stakes testing pressures.
This issue brief describes the impact of various stressors on teachers and how those pressures can create a cycle of stress in the classroom that negatively affects student learning, and provides a series of recommendations aimed at ensuring teachers have opportunities for social and emotional development.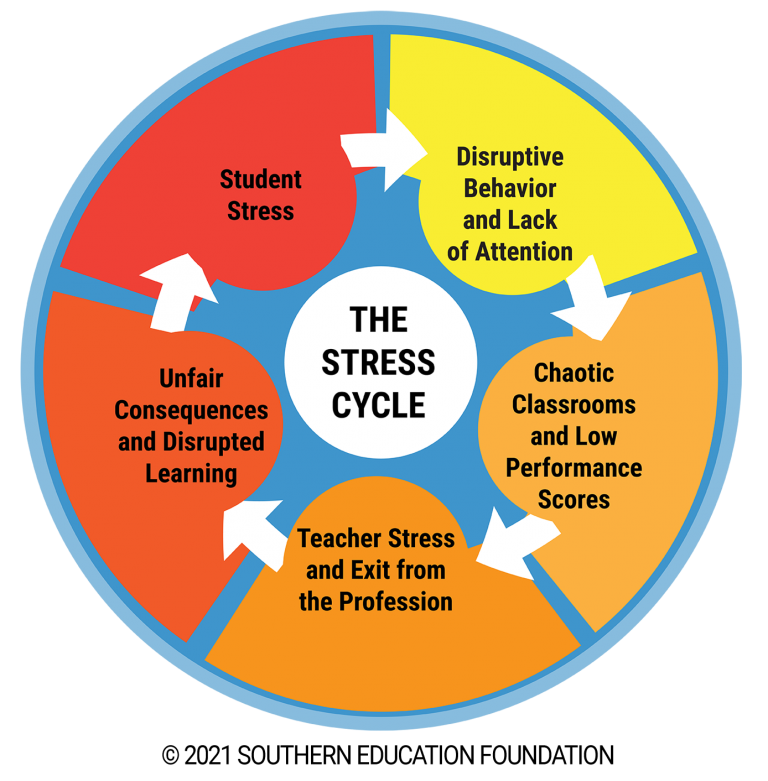 sef-teacher-stress-brief-ps7-072121-finweb