Investing in the Future: Lessons on Advancing Institutional Effectiveness from HBCUs
2016 – With generous support from the Andrew W. Mellon Foundation, SEF engaged a group of 13 Historically Black Colleges and Universities (HBCUs) in a study of institutional effectiveness. The purpose of this study was to 1) identify the issues related to capacity and institutional practice that contribute to overall campus effectiveness and to 2) understand what, and how, an initiative could support institutional effectiveness for the group of HBCUs receiving direct support from the Andrew W. Mellon Foundation.
The research project addressed the following questions:
What is the data capacity of the institutions?
What opportunities exist for cooperative arrangements/agreements with partnering HBCUs or non-HBCUs?
What is the relationship between admissions/enrollment and overall institutional effectiveness?
How do curricula offerings and strategies impact campus effectiveness and student outcomes?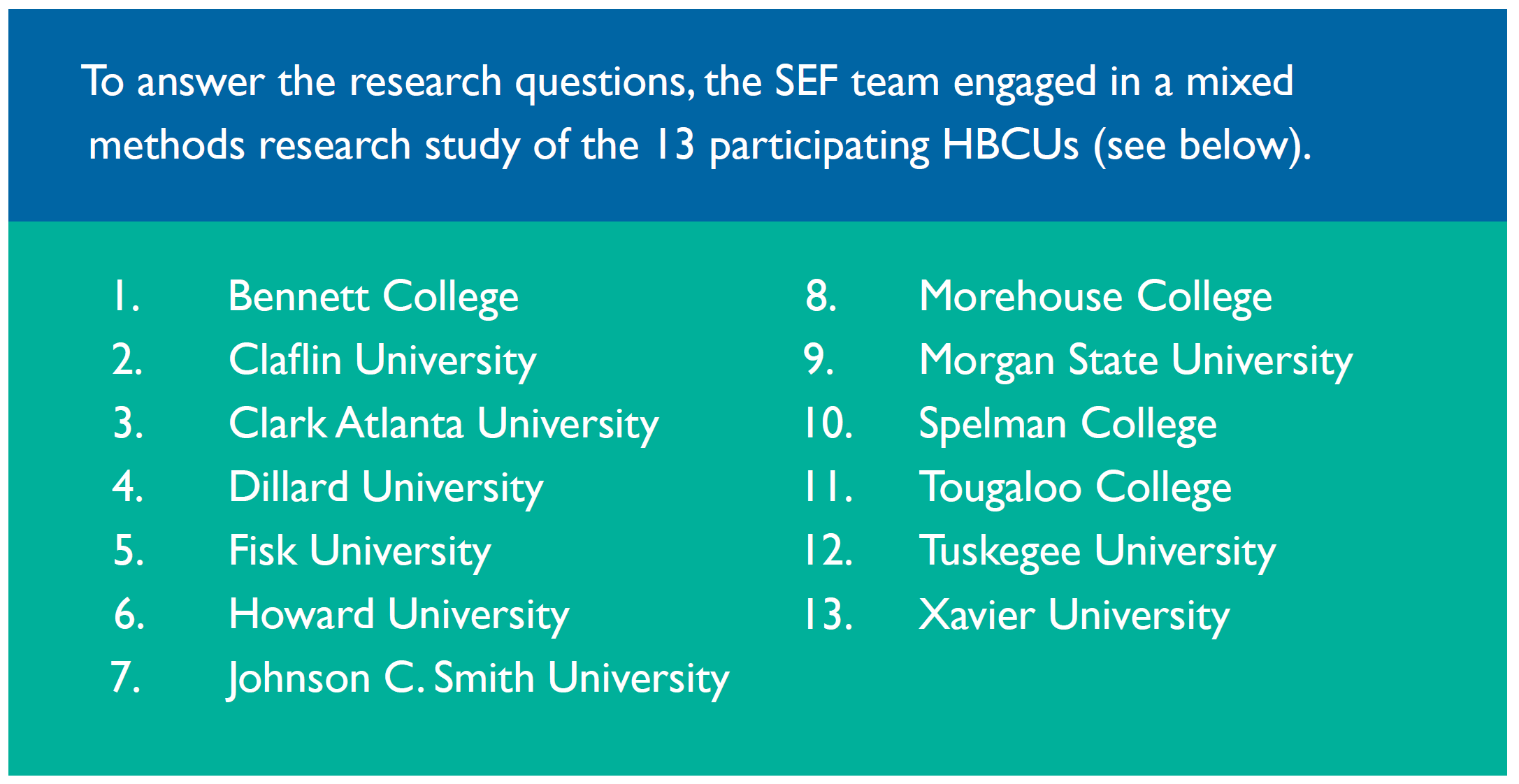 investing-in-the-future_final-report

View the survey instrument provided to the HBCUs in this study.